Consulting expert and expert witness Tom DiNardo is one of the nation's leading spirits and wine appraisers. I have been involved in countless insurance wine loss claims over the past twenty plus years. Some of these insurance claim matters have unfortunately gone into litigation when the either the Plaintiff and or the Defendant have not been able to come to terms regarding the agreed settlement value of the disputed insurance loss claim that is now in litigation.
When these fine and rare wine collection loss claim matters go into litigation, as a result of not being resolved through conventional settlement conferences, mediation, and or arbitration efforts, then either side finds themselves in need of a qualified wine expert witness. This is where I usually enter the picture in my role as the consulting expert witness in working for one side and or the other in litigation matters involving wine & spirits.
Expert witness companies and directories exist to fill this gap in providing what they believe to be an indispensable service to the professional clients that they attempt to serve. The methods often utilized by these consulting expert witness companies are often unprofessional, self-serving, aggressive, unethical, and more often than not they do not actually provide their clients with the best qualified experts currently available.
These unscrupulous companies provide consulting experts predominantly for law firms, but they also provide experts for insurance companies and private individuals as well. The methods most utilized by these expert witness firms is typically a published directory and or online directory. Some of these expert witness companies actually hire extremely aggressive recruiters to source their experts for potential clients.
These contract consulting companies had their heyday back in the early 1990's when the Internet was still young, and paper directories and recruiting firms were still in vogue. However, today virtually anybody possessing common sense and a modicum of intelligence can easily find their desired expert without the need of going through such companies by simply using available search engines.
Many expert witness companies today are engaging in highly suspect practices, and some do cross the ethical lines or professionalism in fulfilling their self-serving goals of making large profits and commissions often at the expense of their nai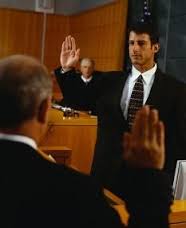 ve clients. For example it is a very common practice for online expert witness directories to charge their professional experts listing fees of $500 dollars or more to be listed in their directory. However, the listed expert's identity, contact information, and or web site is never revealed, but instead simply assigned a profile ID number. This practice then forces the client to request the listed expert's information for either an additional fee, and or entering into a mandatory agent contract. This is the proverbial Golden Carrot scam that the expert witness companies use to then charge those companies or individuals excessive fees to then obtain the contact information of the professional expert witness.
Before the expert's information is provided to the potential client, the expert witness company coerces (i.e. strong arm tactics) the consulting expert into signing an "agent contract" with the expert witness company that then allows the expert witness company, acting as agent, to then bill the client directly. The expert witness company charges fees ranging between $150 to $170 dollars an hour which are then added as a surcharge to the consulting expert's normally billed hourly rate.
Is this ethical? I don't believe so. In many cases not only have the clients, and also the professional experts, already paid fees, but now they are being charged again by being forced to use the expert witness company as the intervening middle man and totally unnecessary agent. This is absolutely a scam.
Some of these expert witness companies also fail to understand that certain professions are forbidden by state and federal laws from publicly disclosing their fees for collusion and antitrust reasons. In addition to being a wine appraiser, I am an also a licensed auctioneer and the Sherman Act forbids me from publicly disclosing my fees. As an appraiser, USPAP (the Uniform Standards of Professional Appraisal Practice) mandates client confidentiality. The truth be known, the vast majority of these expert witness companies could care less about state and federal laws, and they will seek out and often find those that are willing to violate the law in satisfying their self-serving goals of making large profits at the expense of their clients. It is for these reasons that I have never worked, and will never work, with and or for an expert witness company.
My last experience with an expert witness company left a disgustingly bitter taste in my mouth. The company I am referring to is IMS ExpertServices. Their recruiting manager was so incredibly aggressive. She insisted on knowing my annual salary. She zealously believed that she possessed my correct email address and cell number because one of her research team members mistakenly believed they obtained my personal information, which of course was totally incorrect. In a bizarre twist of fate, this very same recruiting manager refused to provide her cell number to me when I requested her number. Another obvious double standard.
Long story short, I recommended that IMS ExpertServices Recruiting Manager simply charge her client a flat fee to place me with her attorney client. Rather than being concerned for her client (an attorney who needed to declare their expert on the following Monday), IMS ExpertServices sourced a much less qualified expert than myself, who agreed to allow IMS to charge their $170/hour surcharge above and beyond the expert's disclosed rate, in order to get the job. The joke in this particular case was that I had also been contacted by the attorney client, and also the attorney's client, who did exactly what IMS did by simply searching for me on the Internet. Of course, IMS ExpertServices got their exorbitantly high fee at the expense of their attorney client by placing the lesser qualified expert. Business as usual for IMS ExpertServices.
Finding a qualified expert witness is so incredibly simple, and especially with the Internet today. All one has to do is simply use any search engine and type in the title of the potential expert they are seeking. For example typing "wine appraiser", "consulting physician", and or "construction expert" will produce a wealth of available resources. You may also choose to look in very own community and use your own local resources by contacting local service providers in whatever area your expert requirements demand.
When contacting an expert, ask them the following questions: (1) How long have you been working in your profession? (2) What is your education or training in your field of expertise? (3) What licenses or certificates do you possess? (4) Have you published any articles, and or have you ever been consulted as a contributing expert to any articles or publications? (5) Have you testified before in court or any legal proceeding as an expert witness? (6) Do you have a curriculum vitae and or resume?
There is absolutely no need to pay an expert witness company to provide you with a qualified expert when you can easily source one for yourself at a fraction of the cost.