Our spirits & wine appraisers, counterfeit wine identification specialists and wine fraud analysts will professionally evaluate your prized spirits and wine collections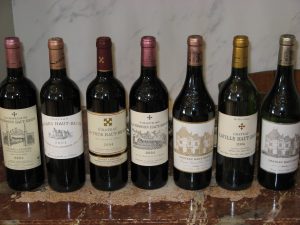 Winery& Wine Appraisals clients request our liquor and wine appraisals for many purposes. Our wine appraisers prepare wine appraisal reports most frequently for the following issues:
INSURANCE – New policies or loss claims
PURCHASE & SALE AGREEMENTS – Buying or Selling
TAX ISSUES – Bankruptcy and charitable contribution tax deductions
GOVERNMENT SEIZURES – tariff, taxation and law enforcement
BANKS – Collateral Loans and Foreclosures
LAW FIRMS – Probate, wills, estate planning, marriage dissolution, contested assets, and litigation.
APPRAISAL REVIEWS – An appraisal review is the written review of another appraiser's appraisal reports or workfile.
Wine Fraud & Counterfeit Wine Identification
Over the last ten years wine fraud has dramatically increased. Many fine and rare wine collectors has suffered as a result. Our counterfeit wine identification specialists our here to serve you.
Do you have wine inventory or a wine collection you are looking to sell? WineryandWineAppraisals.com can assist you with that challenge. Please visit our Liquidation Services page.