Our winery appraisers specialize in personal property appraisals.
Our winery appraisal reports provide valuations for all winery equipment, distillery equipment, brewery equipment, capital equipment, vehicles, business assets, and spirits and wine inventories including both bulk wines (stored in fermentation tanks and barrels) as well as bottled inventories.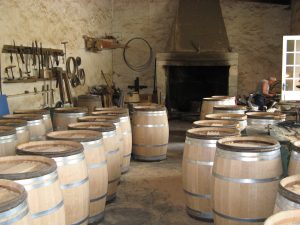 Your certified winery appraisal report will be prepared to meet your specific needs and will be written in accordance with all federal (the Uniform Standards of Professional Appraisal Practice [i.e. USPAP]) and state appraiser guidelines. Our winery appraisers have prepared winery appraisal reports for bank loans, purchase and sale agreements, government seizures, new insurance policies and claims, estate planning, and both legal and litigation issues.