Winery Appraisals Performed by Nationally Recognized Wine Experts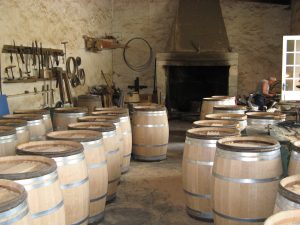 Our winery appraisals and written reports provide valuations for all winery equipment, distillery equipment, brewery equipment, capital equipment, vehicles, business assets, and spirits and wine inventories including both bulk wines (stored in fermentation tanks and barrels) as well as bottled inventories. Your certified winery appraisals and written reports will be prepared to meet your specific needs and will also be written in accordance with all mandated federal (the Uniform Standards of Professional Appraisal Practice [i.e. USPAP]) and state appraiser guidelines. You  may wish to watch our video "Wine Appraiser Tom DiNardo Performs A Winery Appraisal" to get a better sense of our approach to performing our clients winery appraisals.
Wineries and wine makers will most often contract with Winery & Wine Appraisals to prepare a winery appraisal report for bank loans, purchase and sale agreements, government seizure issues, new insurance policies, insurance loss claims, estate planning, and both legal and litigation issues. Our winery appraisers will not only appraise all of your wine making equipment, but we also can appraise all of your restaurant, tasting room, business office, and lodging accommodations. Most importantly, we can and do appraise your bulk wine (i.e. in fermentation tanks, oak barrels, and "shiners"), as well as all bottled wine inventory.
While we do not appraise "Real Property" (i.e. buildings or land), we can and do often appraise the "Residential Contents" inside of your business offices, tasting rooms, restaurants, and or the residences and or lodges located on the winery, brewery, and or distillery properties. We maintain professional business relationships with Real Property Appraisers (Buildings and Land), Agricultural Appraisers (vineyards and orchards) and also Business Valuation Appraisers (typically CPA's) should you require these outside services in addition to the many services that we provide.